Hotel Bianca ****

Montenegro

Residence Celebic ***

Montenegro

Hotel Vila Lux ***

Montenegro

Hotel Palata Venezia ****

Montenegro

Hotel Dvori Balsica ****

Montenegro

Hotel Avala ****

Montenegro

Hotel Monte Casa ****

Montenegro

Hotel Mediteran ***

Montenegro

Apartment Romeo & Juliet *****

Montenegro
Excursion Kotor Bay

Montenegro

Excursion Tara Rafting

Montenegro

Excursion Skadar Lake

Montenegro

Excursion Montenegro to Dubrovnik

Croatia

Excursion Montenegro to Albania

Montenegro

Excursion Ostrog Monastery

Montenegro

Excursion Wild Beauty By Train

Montenegro

Excursion The South of Montenegro

Montenegro

Excursion Mini Montenegro Tour

Montenegro
Podgorica - Ulcinj

Transfer with Audi A6

Airport Tivat - Budva

Transfer with Audi A6

Airport Čilipi - Budva

Transfer with Audi A6

Airport Tivat - Kotor

Transfer with Mercedes V-Class

Airport Podgorica - Budva

Transfer with Renault Traffic

Airport Tivat - Budva

Transfer with Renault Traffic

Airport Podgorica - Kotor

Transfer with Škoda Octavia

Airport Podgorica - Ulcinj

Transfer with Škoda Octavia

Budva - Airport Tivat

Transfer with Mercedes Sprinter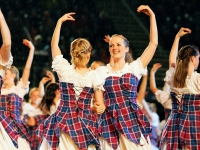 Montenegro Dance Festival 2015
Montenegro Dance festival is a traditional manifestation which gathers dancing groups and schools, as well as dance lovers and many visitors, from each part of the world. Dance schools and groups from...
More >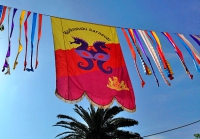 The 13th International Carnival in Budva
The 13th International Carnival and the 14th Spring Night under Masks under the slogan "If there were no love, there would be no world", will take place in the Old town of Budva from the 0...
More >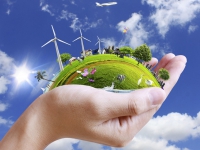 The Earth Day - Budva
On the Earth Day Tourism organisation of Budva, in cooperation with local florists, will present you a project called "Flower market". In front of the Old town Budva local florists will sell...
More >